Although wedding shoes are usually hidden under the wedding dresses,a pair of delicate wedding shoes can help your bridal makeup more perfect,which can also mean to bear your beautiful wishes to live happy all the whole life!On the other side,many ladies fond of treasuring up their wedding dresses,wedding shoes and other bridal items.Image how sweet you will be when you look at these things bringing you the memories of your big day!That's point why I say,wedding shoes are important accessories to prepare too.

1.Shining rhinestones Bridal Heels
The Simple design with rhinestones embellishments is undoubtedly a need for bridal shoes,the wedding party itself is grand and solemn,so,the bridal apparel should be elegant and magnificient too.Choose a bling rhinestones heel to match the flawless white wedding dress is much appropriate,to meet each other with your jewelry!Remember to take good care of your feet,pain beautiful nail polish,so that can perfect match the shoes.
2.Satin Bowknot Bridal heels
Satin Bowknot is a common details for bridal dress up,it is no only cute but elegant to put on the heels.As to the color,not only white is choosable.The light tone pink,gray,beige etc are good option too.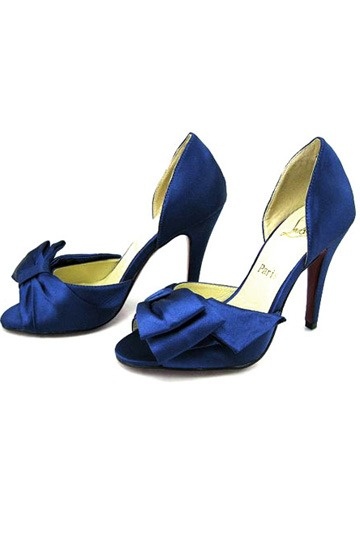 3.Simple Silver Heel
Satin and Lace are not the only choice for bridal shoes,a simple silver heel is choosable.The brief style and color stand for a pure love like yours.It can recycle to match jeans in daily life too.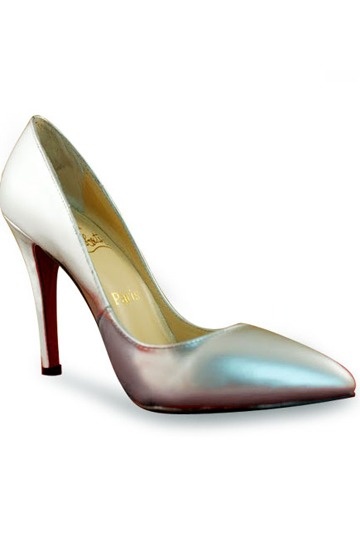 4.Sequins Bridal Heel
Some young brides may not like satin,lace or other kinds too grand embellishments, sequins pattern is just right here for them.The sequins make the bride lively and charming.A well-know brand heel is not a must,if only a sequins heel,no matter a simple sandal or classic step-in shoes,both can be the bridal shoes,which can recycle in daily occasions too.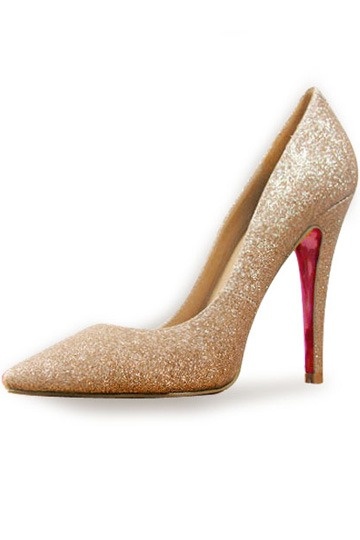 5.If you do not want to bother selecting them,a simple leather heel is good for you,the pointed toe design is modern and feminine,the rose color is festive and comply with the bridal party.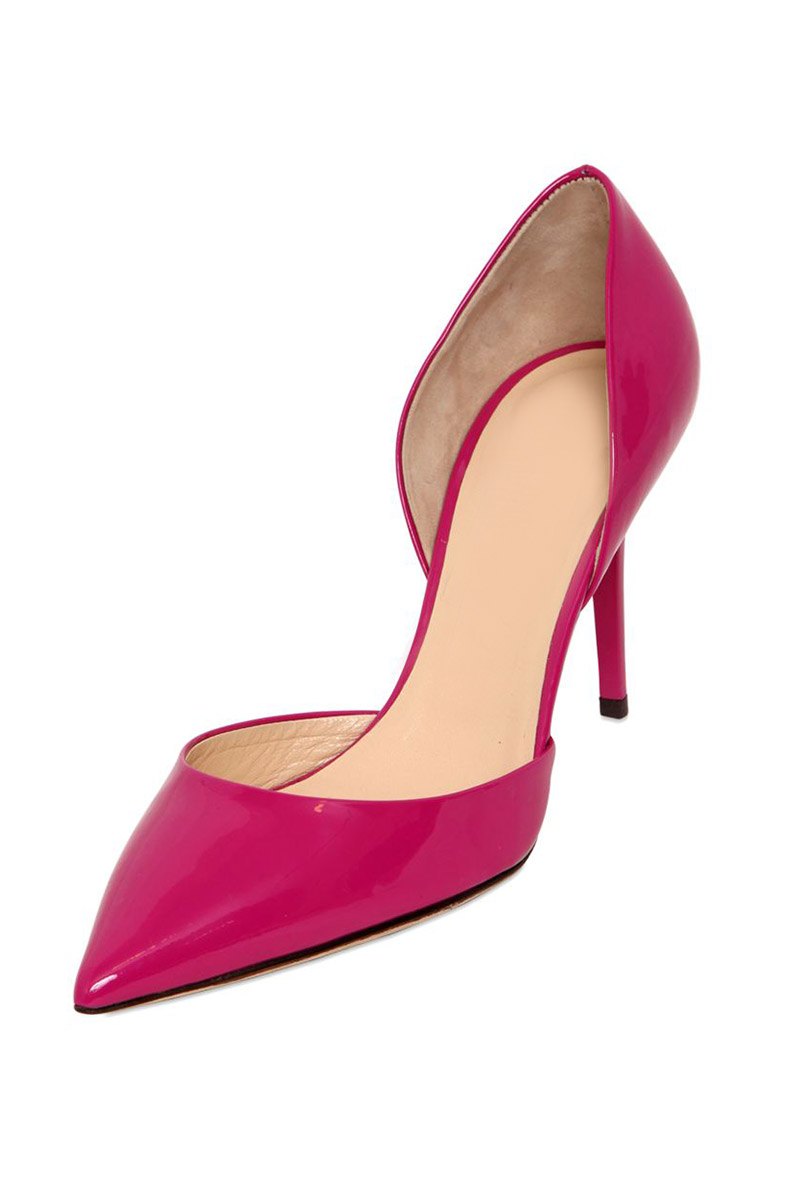 Enjoy your Big Day!