Even Cinderella can only attract the Prince in a gorgeous dress!You can learn how important a classy formal dress is for the coming parties.If you are offered a chance for such formal parties,please be generous to pay yourself a chic formal dress,and hold the night!Here comes some trendy party dresses for recommondation.
Beaded Strapless Yellow Plus Size Prom Dress UK
Strapless is one of the most fashionable design for formal dresses,it usually comes with sweetheart or V neck,whichever is sexy and charming.The bright yellow color will surely gather spotlinght for you at the party.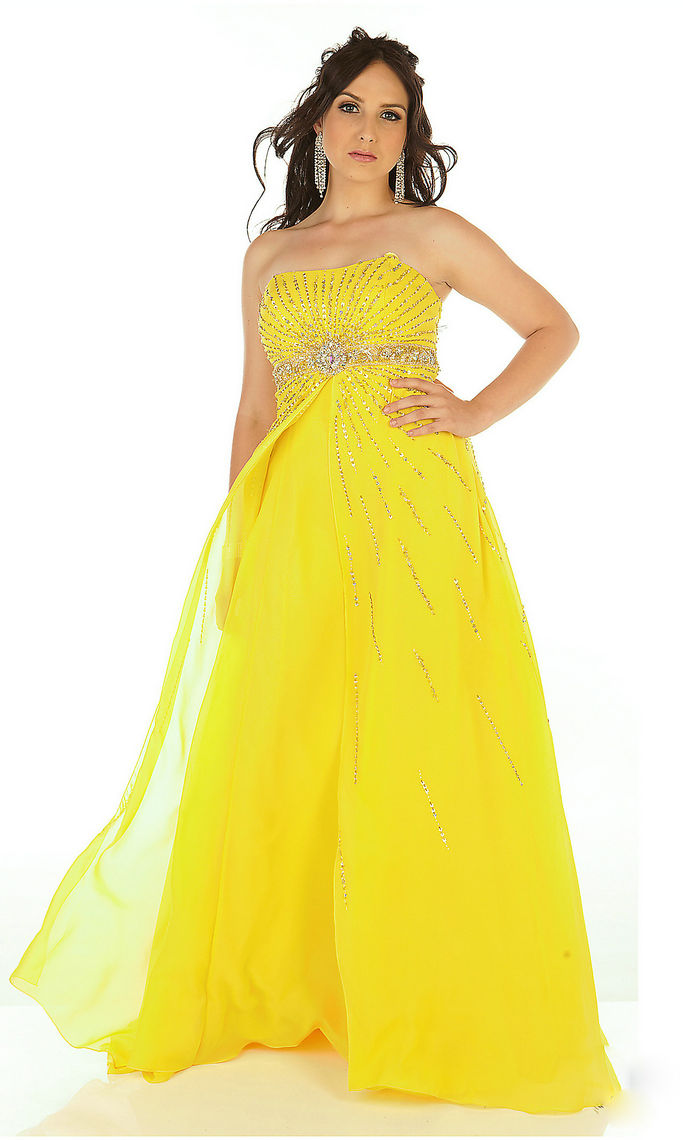 Fashionable Strapless Red Evening Party Dress
There is no need for many blinging accessories,only a simple rhinestone necklace will shine.Please be prepared for being the focus when sailing into the room in this flowing dress.Red is originally to be eye-catching.

Trendy Sexy Black Evening Dress for Party

If you do not like the young bright colors,no worries,take consideration for this fashionable black dress.Very young and lively designs with sequins bust and black bowknot,sheer skirt is a popular fashion trend too.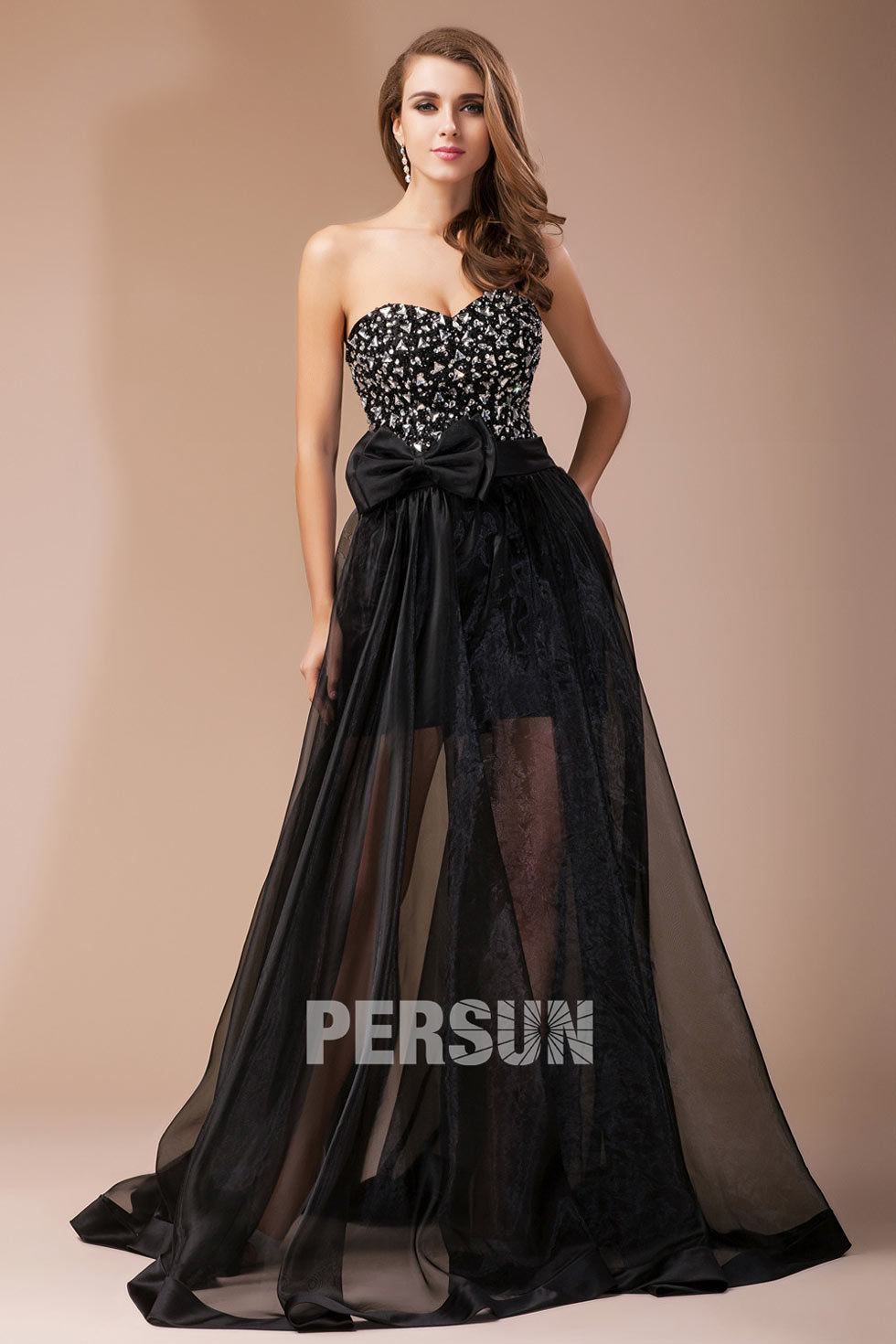 One Shoulder Sequins Blue Prom Party Dress
Strapless is not the only pattern of course,one shoulder is the other popular style for ladies.The dress looks simple,the blue color is not as shine as other bright colors,aviod being ignored by the night,so sequins helps.You can also choose customize dress with another color if blue is not your fancy.

Simple White Sweetheart Evening Party Gown
White dress is always one of the trendy fashion,you might be attraced by this dress with the all going ruffles and high low skirt,It is decorated by tiny white and golden sequins,which make the dress lively.A young fashionable lady will choose this dress without hesitation.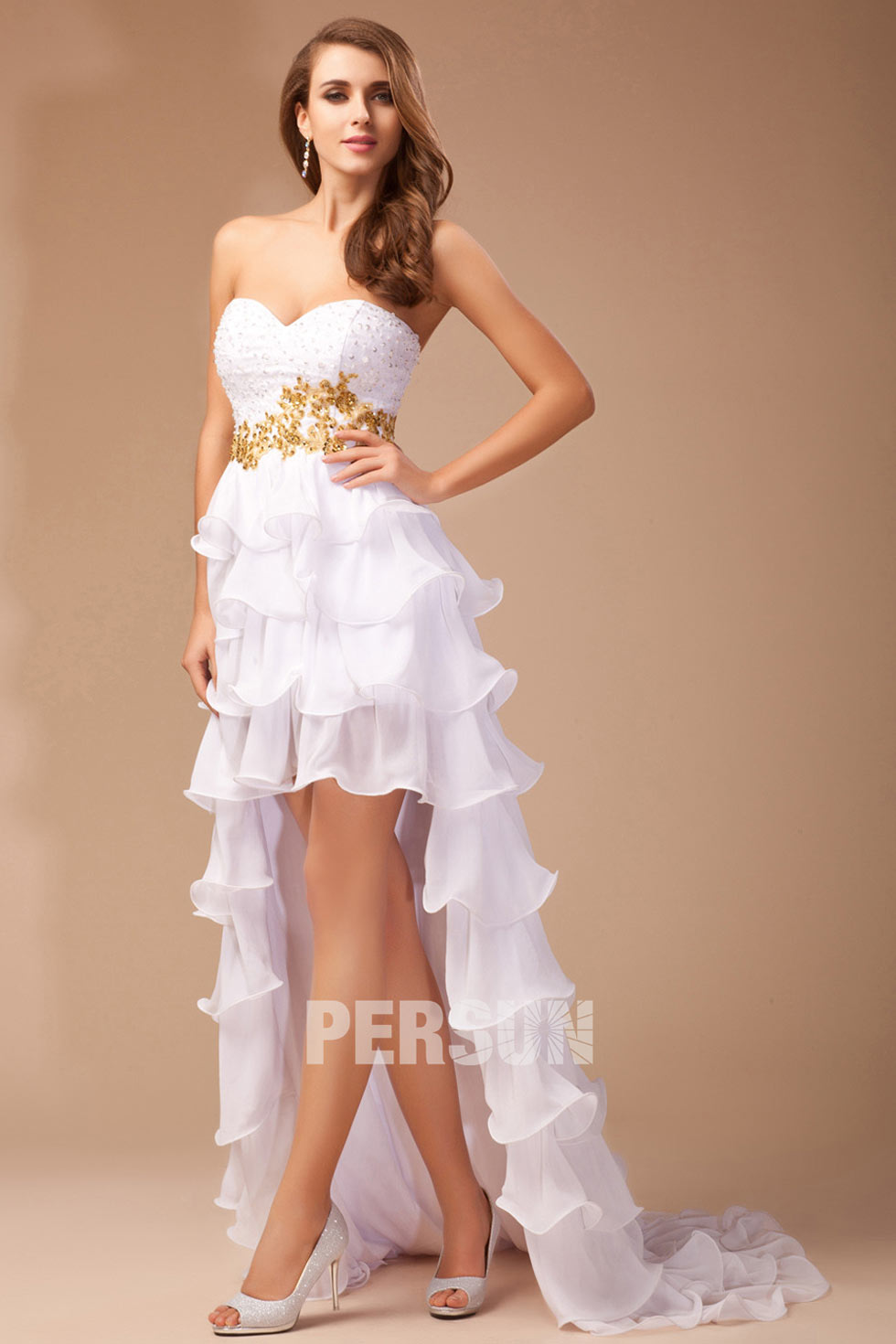 Above listed dresses just a tip of the iceberg.The fashion trend is changeable all the time,you may unexpectly fall in love at the first sight with a dress on unknown models,please feel free to contact to help for a replica dress.
Where to buy more sexy party dresses in fashion?