Every time before participating a party, we will pick at least a dozen dresses from the closet, hard to find the most satisfied one. With the party starts at the next minute, we have to choose a not too bad dress instead. In fact, as long as to choose the dress you like and fits you well to be at the party with confidence, everything is OK.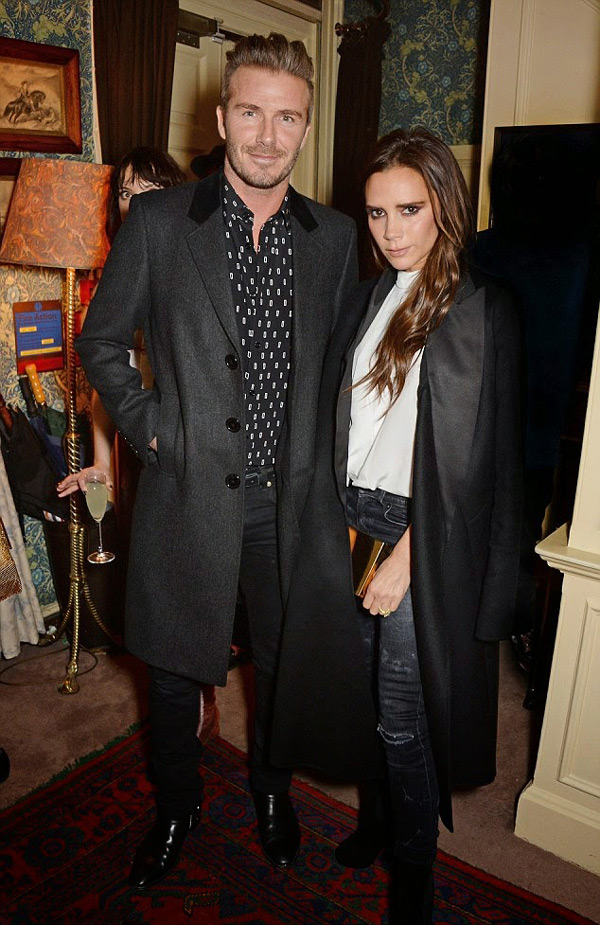 David Beckham and Victoria can be said to be the regulars of varied parties, what to wear to dinner has became a understanding and experienced thing for the couple. Beckham wearing a black coat with a black leather shoes, handsome and tough. His wife Victoria, choose long coat in the same color tone and black boots. The coat drape on shoulder make Victoria more feminine.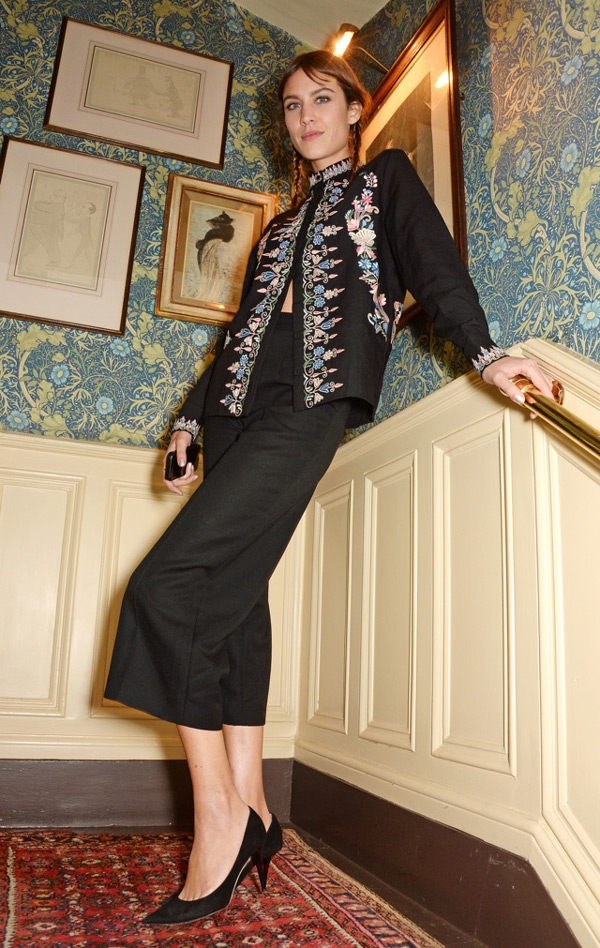 The It Girl Alexa Chung, every styling of her to attend party is full of fresh feel. The nation palace style black jacket with a black wide pant, looks quite capable.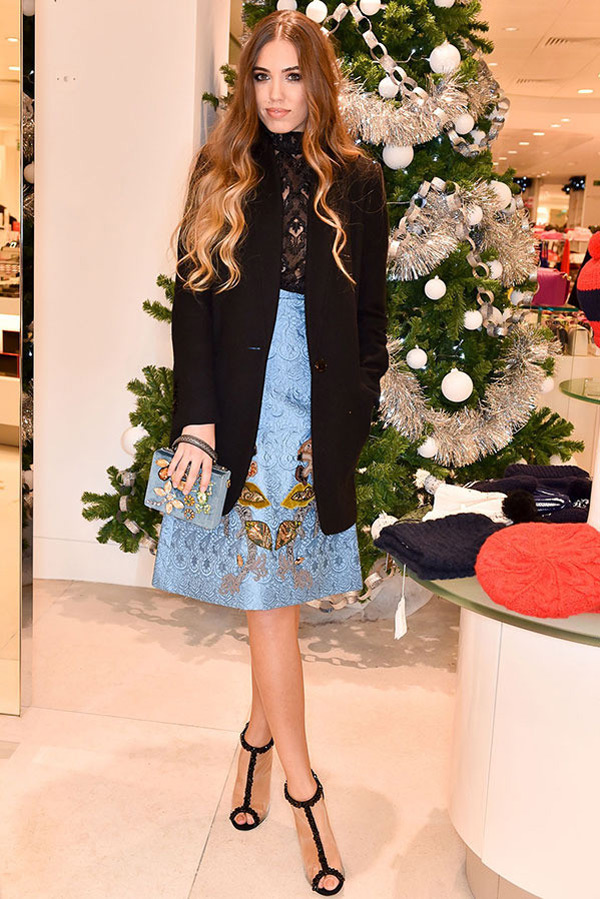 Amber Le Bon wearing a blue skirt going with black lace blouse, the black coat makes her elegant and charming. The handbags and skirts echo each other, and the nude peep-toe high heels are the finshing touch.
The daughter of former French editor Julia-Restoin-Roitfeld, perhaps close to her mother's taste, their style is very similar, but not so exaggerated. The overall look brings a sexy and mysterious sense.