Dresses Eddy K to dress the most romantic women. Be seduced by the new collection 2016 trendsetter.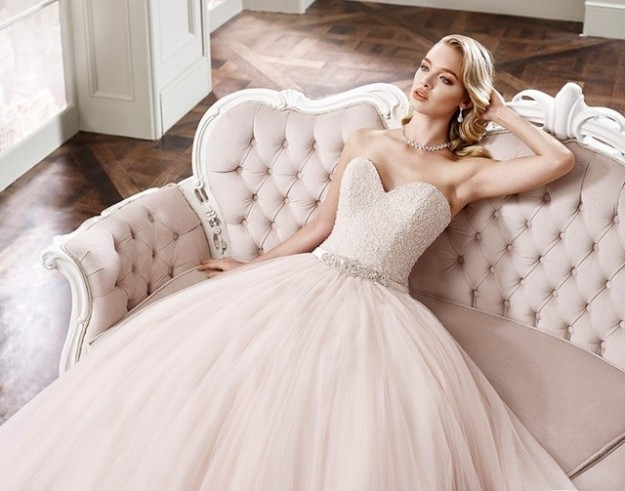 Eddy K signature surprises with its collection of wedding dresses designed for true tale wedding. Dresses to feel like a real princess in one of the most important days of your life. The Milan fashion house has created several lines of clothes for the new season, a collection ranging from classic to modern designs. Fabrics and accessories care in every detail make each model is unique, a real gem for the bride. Discover, and above all, let yourself be conquered by a collection that surprises with its range of styles.
Princess style dresses and modern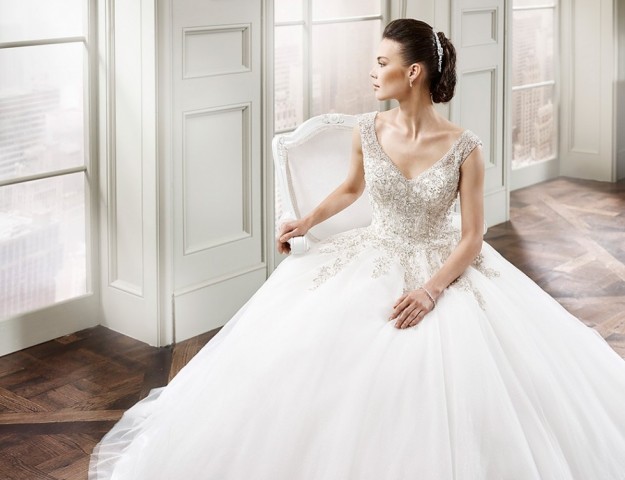 In 2016 Eddy K Collection is a clear protagonist, princess style dresses, long, with layers of tulle, silk and chiffon, with embroidery and other precious details. The perfect combination for romantic brides are the bodies or straps sweetheart neckline and princess skirts, vaporous and perfect fall.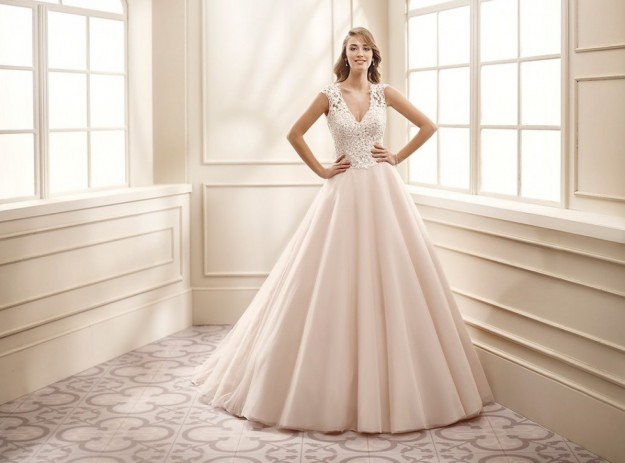 There are, of course, different designs, with the most original bodices, with V-shaped neck with embroidered sleeves or tattoo style. And among the designs also include dresses short Wedding, for those who want a chic and modern style.
Necklines for the bride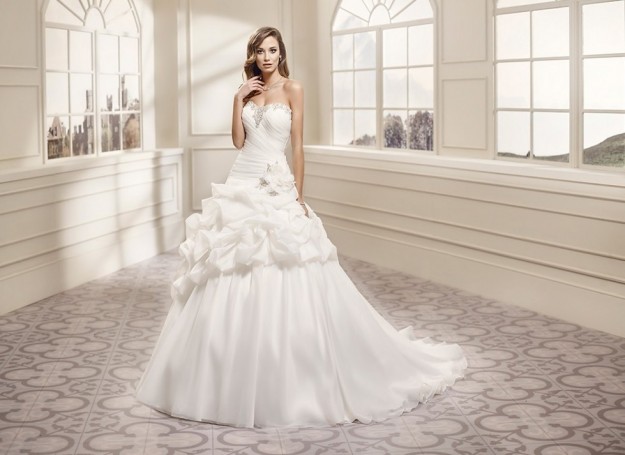 The necklines are one of the trends of 2016, especially in the back, leaving bare from the shoulders to the waist. Among the models in the new collection also includes many styles of frilly dresses, to give volume without exceeding, and mermaid designs, to highlight the figure of the bride. As a complement, the veil is a perfect detail that can not miss if you are looking for a traditional style.
Jewelry for the bride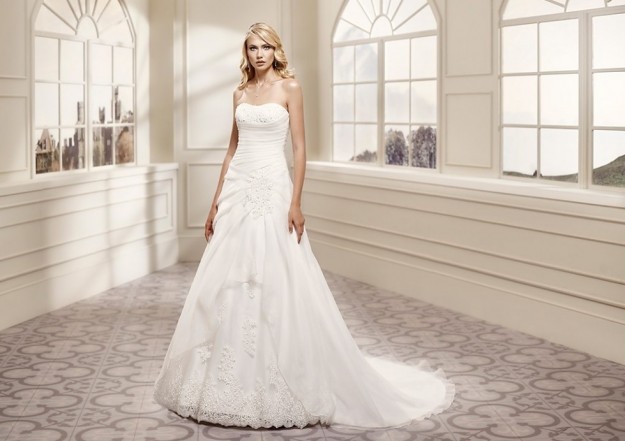 One of the features of the collection of Eddy K 2016 is that each designs are adorned with details of jewelry and sophisticated applications, such as pearls, rhinestones, embroidery and lace. Designs dresses with embroidery on the bodice and skirt and long white skirts with ruffles. Pearls and rhinestones, white or silver, in contrast with the whiteness of fabrics. Not forgetting the jewels at the waist.
Not only white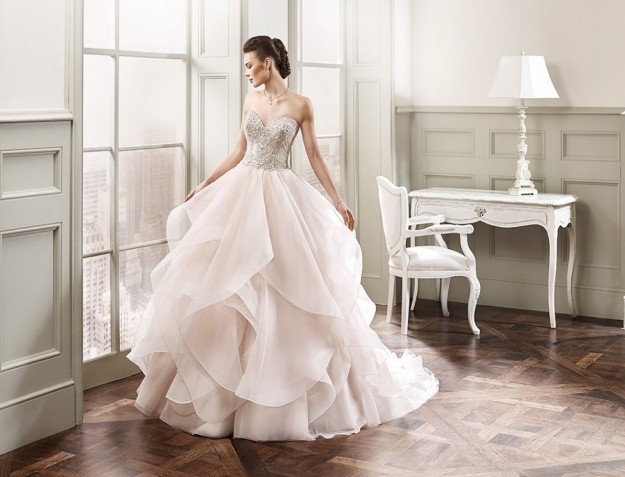 White is the basic color of the collection of wedding dresses Eddy K, but we found other touches of colors in very soft, almost imperceptible tones. We talk tissue pale pink, or silver beaded bodices, very elegant and romantic, perfect for the bride who wants to feel like a real princess.