For this spring season, a variety of lively festivals and dazzling party will be coming up, in this year, the shiny satin party dress has became a thorny most hot fashion items, whether it is on the red carpet or conference, it is not difficult to see the sight, it is the most appropriate to use this dress as party dress, today we will learn how to put on shiny star party dress.
A woman who wear red dress well, it must be a woman who full of styles. Brightest female stars, there is no one never to try on red dress. New Year's party get together when warm and bright red is the best color for the occasion. Glossy + red, it is so glamorous and luxury!
If you think the bright red dress is too over, then try on the pants. Marisa Tomei's thin silk red suit, although the three dimensional is weaker but sense of style drape well, the pants is more easy, more comfortable and casual. This shiny pants suit, the requirements of the gas field is very high.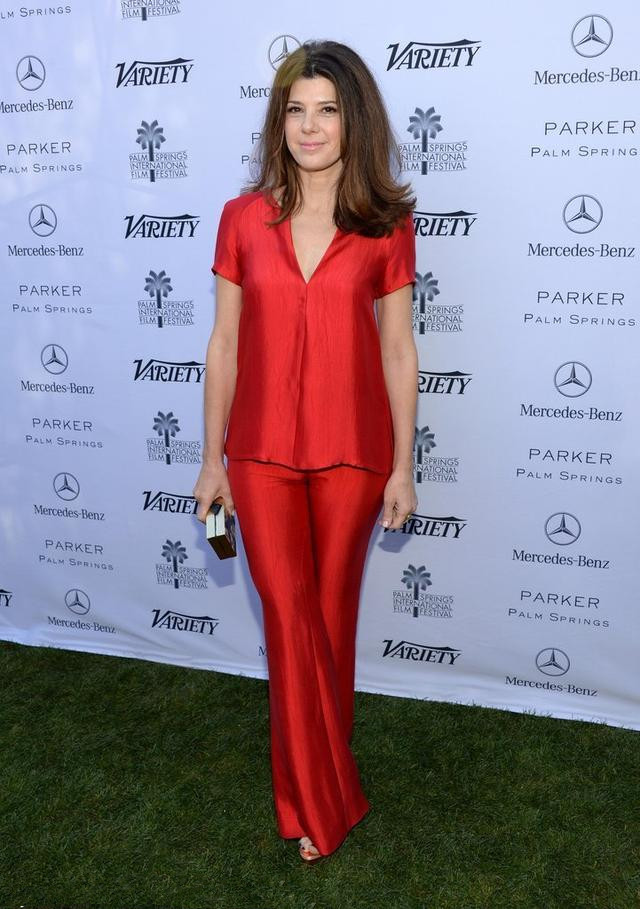 Purple
Purple is a symbol of mystery, it is low-key, elegant , elusive who wore a purple dress, full of mysterious people, people can not help but want to find out. Glossy elements adds mysterious and gorgeous.
Giuliana Rancic all this shiny purple dress bright spot in bound neck design, appear very is plump.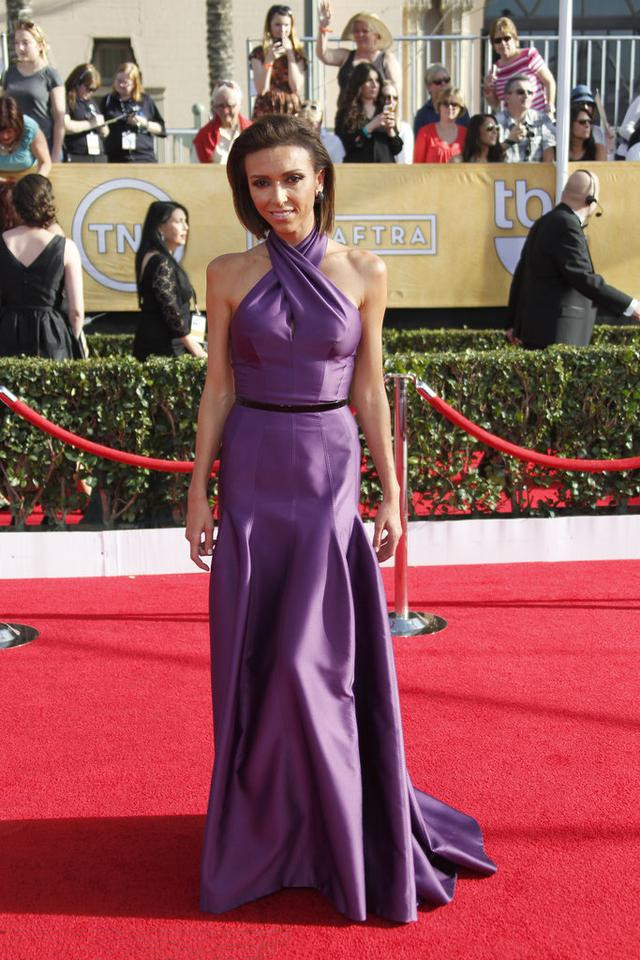 Giuliana Rancic's shinny halter long purple dress on the red carpet
Yellow
Whatever the occasion, yellow is always like a little sun and then people can not be ignored. A shiny yellow dress is simply a light.
Model Camila Alves this yellow shiny dress give full play to the characteristics of the material, through the fold line build clothing modelling and curves of the body, color changes in natural light clothes by fold lines, it has been enough to attract attention, for accessories, what are can be saved.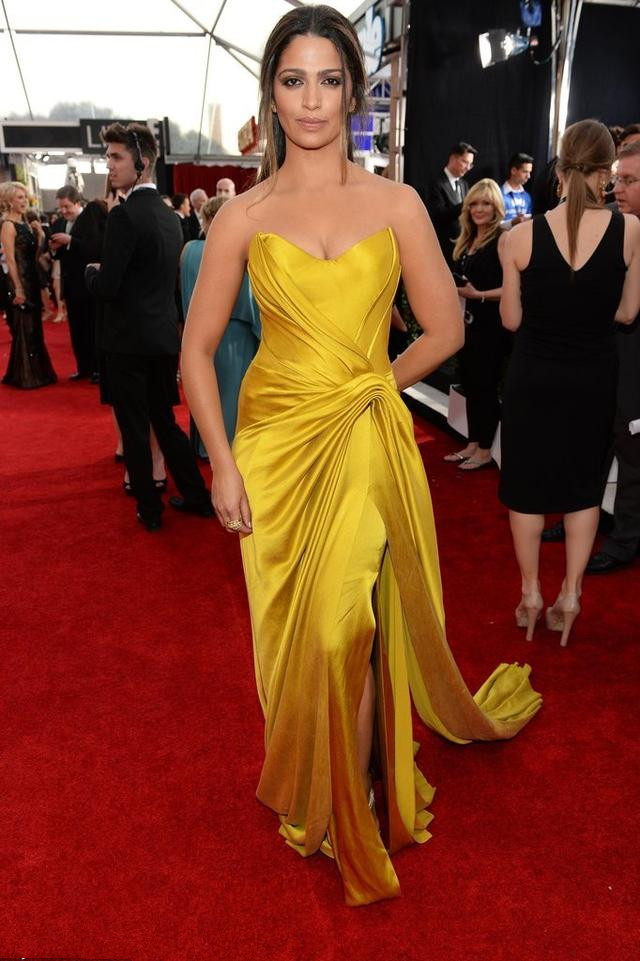 Model Camila's long high split yellow dress on the red carpet
Blue
From deep and shallow color changes, mild temperament and not lose the gas field is blue dress keywords.
South Korean actress Lee Chae-young this one bright blue dress is elegant and intellectual dress walking routes, like this simple design, the taste is reflected in the material and style. From all aspects, this skirt are considered standard, but, girl's what your neck it?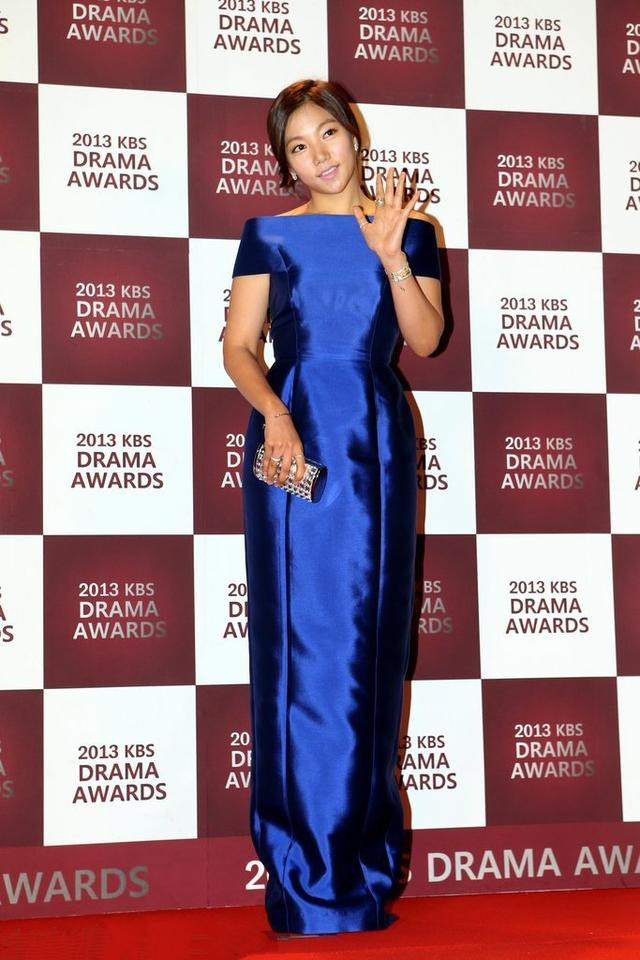 South Korean actress Lee Chae-young shinny long blue dress on the red carpet
Green
Green is the vibrant colors, people is always tend to unconsciously looking green stuff. Selected for green, pure absorption index absolutely hundred.
Jane Krakowski's this Bulgari dress, the color is emerald green, it is very ride for her complexion and hair color, line style with bright matte surface material, so that the skirt is very rich. Brightly without unduly exaggerated, relatively low-key but never ordinary.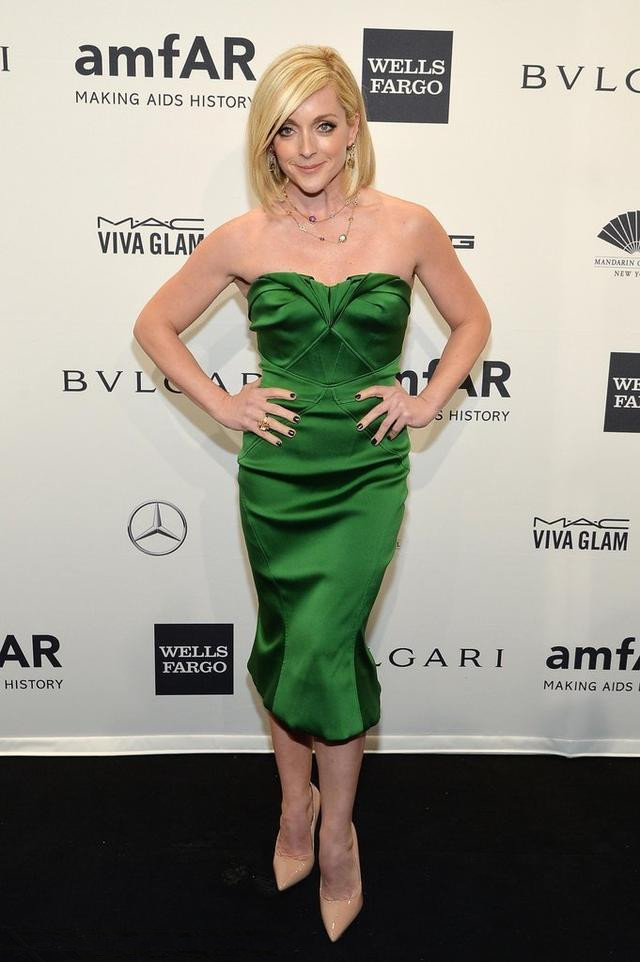 Jane Krakowski's Bulgari strapless green dress on the red carpet